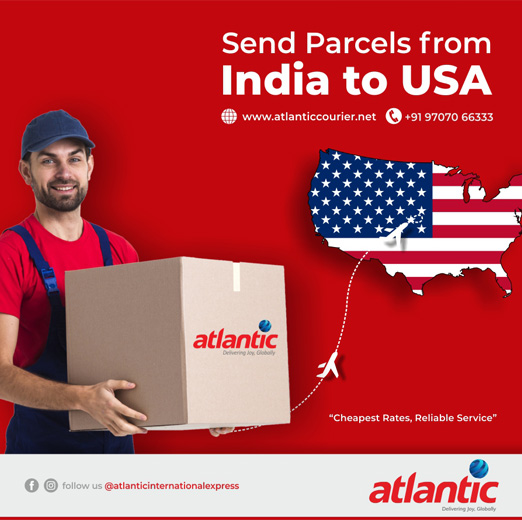 Do you have a parcel to send to the USA from India? If so, here are 10 steps to making sure it arrives securely to its intended recipient.
Find a reputable and experienced international courier – Atlantic International Express is one of the most experienced with 10+ years of experience.
Now you have to package up your parcel. – Don't worry, we will help you pack.
If you're using a box, it's crucial that you get one that's the right size. – Did you know packing is free?
You need to make sure your box is sturdy.
Reinforce the inner sides of your box with even more corrugated cardboard.
Place your item in the centre of the box.
Use bubble wrap or foam for cushioning.
If the item is particularly vulnerable, as well as notifying the courier, make sure it's well-labelled as such on the box.
If your parcel contains any liquid or powder items, you may want to consider packing them separately to avoid spillages that could ruin other things in your parcel. If you are including them, make sure the tops are on secure and well cushioned. – Liquids are not always accepted in all services, please talk to Atlantic representatives to confirm.
Get ready to track your parcel all the way to its recipient. Atlantic offers excellent guarantees, which other forms of delivery don't, so you can have peace of mind knowing your parcel has arrived on-time and in perfect condition.
---
Are You Looking for International Courier Services from India To USA? Take advantage of international parcel / courier services from Atlantic International Express today!!! Contactus now at +91 9707 066 333 or email us at info@atlanticcourier.net